Patiala Babes: Hanuman's heart breaks with Babita's no love clause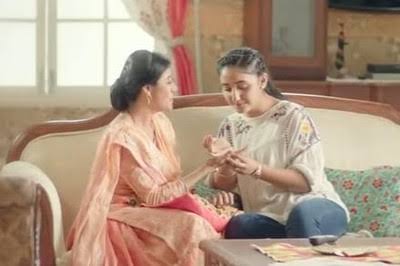 Patiala Babes: Hanuman's (Anirudh Dave) heart breaks with Babita's (Ashnoor Kaur) no love clause
Sony Entertainment Television popular daily soap Patiala Babes is gearing up for new twist and drama.
Hanuman loves Babita and has told his heart out to Naeem Bi, Hanuman has that care and love for Babita.
Naeem Bi has assured to Hanuman that she will try to talk to Babita about it, Hanuman is happy.
Here Babita is much affected after she finds about Mita's pregnancy and is taken aback.
Babita shares trouble with Naeem Bi
While now Babita tells Naeem Bi that may be she also needs to move on in life, Naeem Bi consoles Babita.
Naeem Bi consoles Babita that may be she is getting too much affected which she needs not, here Naeem Bi also tells Hanuman that he must not wait for Babita's response as he will lose anyway.
Stay tuned for more exciting updates of the upcoming episodes only on latestgossipwu.com