Patiala Babes: Naeem Bi's election war with Khatri Babita Minni excited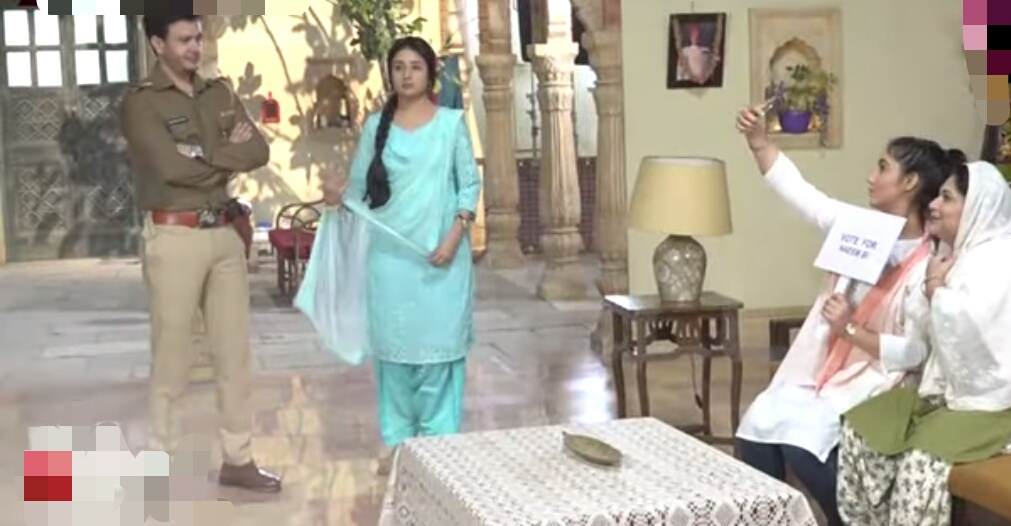 Patiala Babes: Naeem Bi's election war with Khatri, Babita (Ashnoor Kaur) and Minni (Ashnoor Kaur) excited
Sony Entertainment Television popular daily soap Patiala Babes is up for new drama and dhamaka.
Minni and Babita are trying to deal with all situation while here the society announces elections for new president.
Minni and Babita knows for sure that Khatri doesn't deserve to be the president of society as he is too mean.
Babita asks Naeem Bi to stand in election as she is perfect candidate and also has people's support.
Babita supports Naeem Bi
Naeem Bi refuses and asks Babita to stand in elections while Babita tells Naeem Bi that people knows her and trust her and will support her.
Naeem Bi stands opposite Khatri in elections and Minni, Babita turns support for Naeem Bi.
Stay tuned for more exciting updates of the upcoming episodes only on latestgossipwu.com