Patiala Babes: Minni Mickey's closeness turns Preet insecure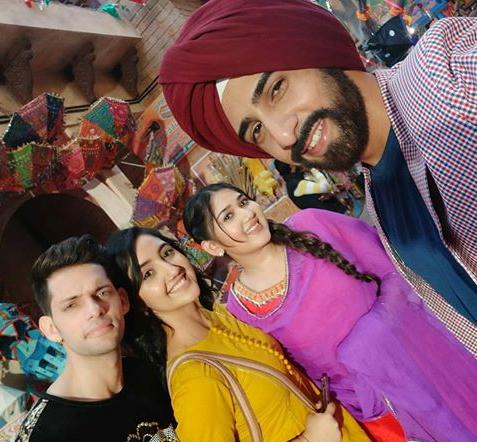 Patiala Babes: Minni (Ashnoor Kaur) and Mickey's closeness turns Preet (Rushita Vaidya) insecure
The upcoming episode of Sony Entertainment Television popular daily soap Patiala Babes is gearing up for new twist and drama.
Babita and Minni are trying to grow their business and here Mickey is helping Minni with the media.
Mickey is good at handling social media platforms and thus is helping Minni, Minni is happy.
Mickey and Minni are getting closer and are too close as friends while Preet is getting insecure over it.
Minni and Mickey's close friendship
Preet has started to like Mickey and is falling for him, although is unaware that Mickey has feeling for Minni.
This confusion of Mickey, Preet and Minni is soon going to create bitter dhamaka and break all friendship.
What more is to await ahead, stay tuned for more exciting updates of the upcoming episodes only on latestgossipwu.com