Aapke Aa Jane Se: Sahil defeats Tanuj final union with Vedika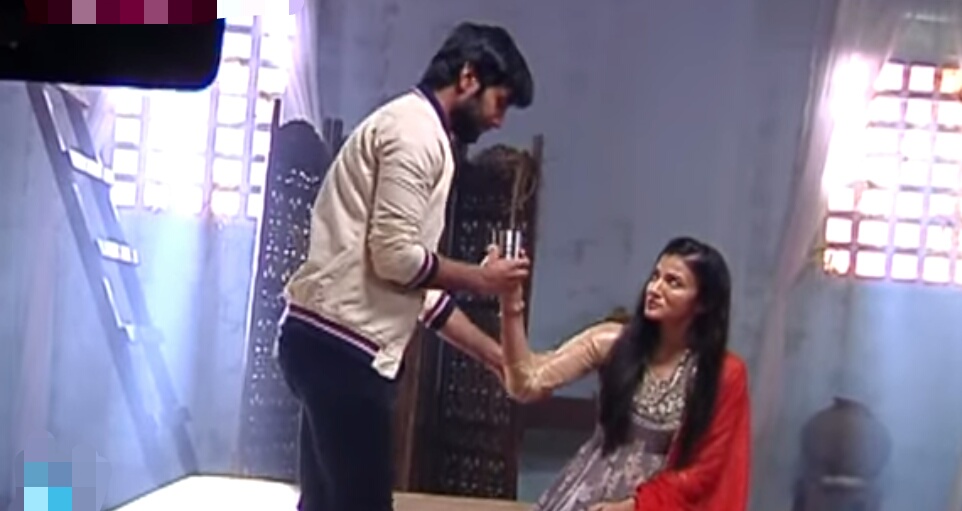 Aapke Aa Jane Se: Sahil (Karan Jotwani) defeats Tanuj, final union with Vedika (Suhasi Dhami)
The upcoming episode of Zee TV's popular daily soap Aapke Aa Jane Se is gearing up for new twist and drama.
Sahil and Vedika are separated by twist of conspiracy which had been cooked by Avantika.
Tanuj kidnaps Vedika to take revenge and things are working on well for him, while here Sahil is in search of Vedika.
Sahil knows that Vedika is in trouble and thus gets after Tanuj to find her and finally finds them.
Tanuj and Vedika's face off
Tanuj was trying to kill Vedika by pushing her into the tank of tarcoal and here Sahil reaches on time.
Sahil thus pushes Tanuj and his hand gets stuck in tarcoal and he runs away with Vedika.
Sahil and Vedika thus had their love union which seems to be perfect.
Stay tuned for more exciting updates of the upcoming episodes only on latestgossipwu.com