Kundali Bhagya: Karan Preeta's romantic hug confession of love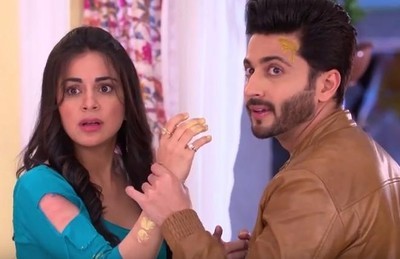 Kundali Bhagya: Karan (Dheeraj Dhoppar) and Preeta's (Shraddha Arya) romantic hug confession of love
The upcoming episode of Zee TV's popular daily soap Kundali Bhagya is up for high voltage drama and twist.
Preeta is much sad after what all Kareena had sad to her but Karan takes his stand.
Karan goes to Preeta and consoles her that he knows that she will never think wrong for his family and twlls Preeta that Kareena has sad all this just because she is tensed.
Preeta and Karan thus shares a romantic hug moment and thus consoles each other that they will save Rishabh.
Karan and Preeta's romantic hug
While Janki leaves hint for Sarla that Prithvi is not the right person, while she herself realize that she is forgetting something which she needs to recall.
Will Janki be able to recall Prithvi's truth, stay tuned for more exciting updates of the upcoming episodes only on latestgossipwu.com