Kundali Bhagya: Preeta accepts love for Karan infront of Rishabh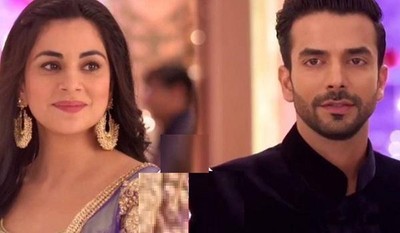 Kundali Bhagya: Preeta (Shraddha Arya) accepts love for Karan (Dheeraj Dhoppar) infront of Rishabh
The upcoming episode of Zee TV's popular daily soap Kundali Bhagya is up for high voltage drama and twist.
Preeta is in much pain seeing Rishabh behind bars and reaches to meet him, here Rishabh asks Preeta to take care of Karan.
Preeta promises Rishabh that she will take care of Karan and also says in her heart that she likes to take care of Karan.
Preeta seems to have realized that she has special space for Karan in her heart and knows that Karan is good hearted person.
Preeta and Karan's love comes forth
Preeta is still unaware that her feelings for Karan are real and are too special that is love.
The situation seems to bring Preeta closer to Karan and soon the cupid will strike the love birds.
Stay tuned for more exciting updates of the upcoming episodes only on latestgossipwu.com