YRKKH: Gayu's haldi ceremony Naira's exposure plan for Puru Mama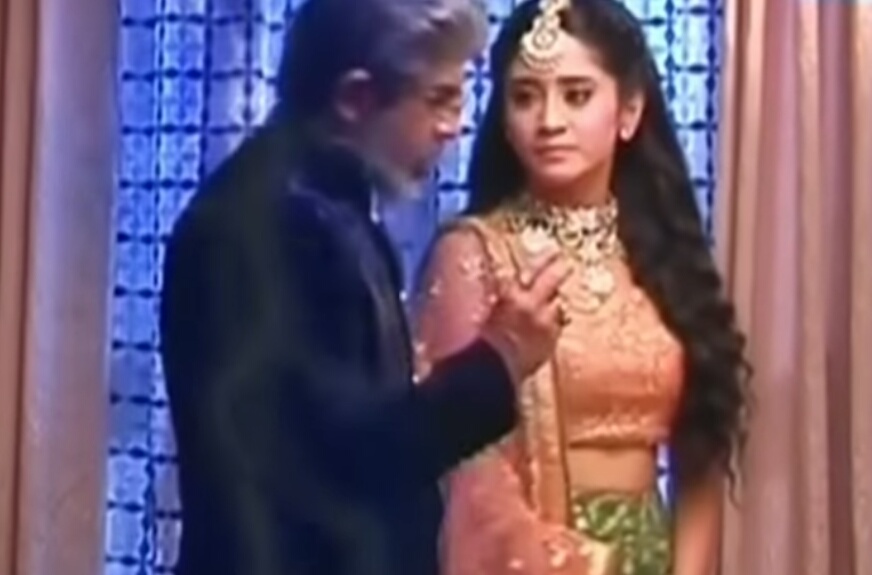 Yeh Rishta Kya Kehlata Hai: Gayu's haldi ceremony, Naira's (Shivangi Joshi) exposure plan for Puru Mama (Rituraj K Singh)
The upcoming episode of Star Plus popular daily soap Yeh Rishta Kya Kehlata Hai is up for new drama.
Naira has learned that Puru Mama isn't a right person and wants to expose him.
Naira wants to expose Puru Mama but also can't spoil Gayu and Samarth's wedding happiness.
Gayu and Samarth's haldi ceremony has been organised and things are working well.
Gayu and Samarth's haldi ceremony
Naira has a plan amid this haldi ceremony where she knows that Mansi has something related to Puru Mama and wants to find it.
Naira messages Puru Mama from Mansi's mobile which says that she is going to expose what all he did.
Puru Mama calls Mansi and threatens her and tells her that this will spoil her married life and family will also be against her.
Naira was listening to all this and is shocked and learns what Mansi was hiding.
Latest Yeh Rishta Kya Kehlata Hai Updates