YUDKBH: Sameer kicked out of Maheshwari business Naina turns strength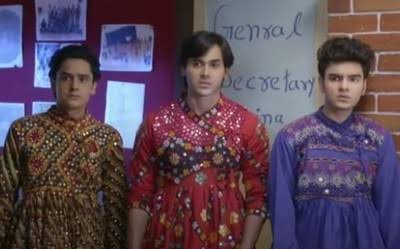 Yeh Un Dinon Ki Baat Hai: Sameer (Randeep Rai) kicked out of Maheshwari business, Naina (Ashi Singh) turns support
The upcoming episode of Sony Entertainment Television popular daily soap Yeh Un Dinon Ki Baat Hai is up for high voltage drama.
Sameer and Naina are trying to adjust in their life after marriage, while by now Sameer has realised the truth of marriage.
Sameer realise that marriage is not only about happiness and love while it's about responsibilities.
Sameer thus joins Maheshwari business which is taken care by Mamaji while Mamaji is not at all happy with Sameer's this decision.
Sameer and Naina's big blunder
Mamaji in no way wants Sameer to get into business and snatch away all from them and thus plays game with Sameer.
Mamaji finally shows his true colors and kicks Sameer out of business and Sameer is taken aback seeing how his family has betrayed him.
Naina stands by Sameer in this condition and things are going against them.
Stay tuned for more exciting updates of the upcoming episodes only on latestgossipwu.com
Latest Yeh Un Dinon Ki Baat Hai Updates