Ishq Subhan Allah: Zara Kabir's separation post leap reason revealed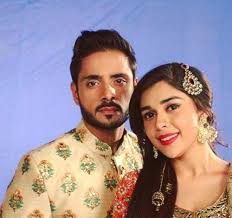 Ishq Subhan Allah: Zara (Eisha Singh) and Kabir's (Adnan Khan) separation post leap, reason revealed
Zee TV's popular daily soap Ishq Subhan Allah is up for new drama and twist.
Zara and Kabir's life seems to take shocking turn and things will turn to worse.
Zara and Kabir will get separated and this will be shown post leap, the show will have a leap of one year.
Post leap story will unveil that Zara and Kabir are separated and things will turn worse.
Zara and Kabir's end of love saga
The reason of Zara and Kabir's this separation is Rizwan and he will create new dhamaka in their life.
The post leap story is going to be most interesting and dramatic, what is the real suspense and story behind it.
Stay tuned for more exciting updates of the upcoming episodes only on latestgossipwu.com