Ishq Subhan Allah: Aisha disowns Kabir Zara's new plan works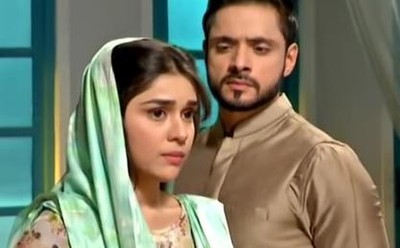 Ishq Subhan Allah: Aisha disowns Kabir (Adnan Khan), Zara's (Eisha Singh) new plan works
The upcoming episode of Zee TV's popular daily soap Ishq Subhan Allah is up for high voltage drama and twist.
Aisha realizes that Zara was doing right and was trying to bring Kabir on right path.
Aisha offers to help Zara in her this mission and now Zara puts a shocking plan infront of Aisha.
Zara tells Aisha that they will not be able to get Kabir on path of working for living until they will not make him realize its importance.
Zara's new plan for Kabir
Zara tells Aisha that they have to get Kabir out of comfort of big house and lavish facilities.
Aisha is shocked but will do as Zara will say as she will disown Kabir and will kick Kabir out of house and asks Kabir to earn money for all facilties.
Shahbaz will object over it but here Aisha will stay strong on her decision with heavy heart.
Will Zara and Aisha's this plan works to get Kabir on right path, stay tuned for more exciting updates of the upcoming episodes only on latestgossipwu.com