YUDKBH: Sameer Rakesh's key dhamaka in Mumbai Naina puzzled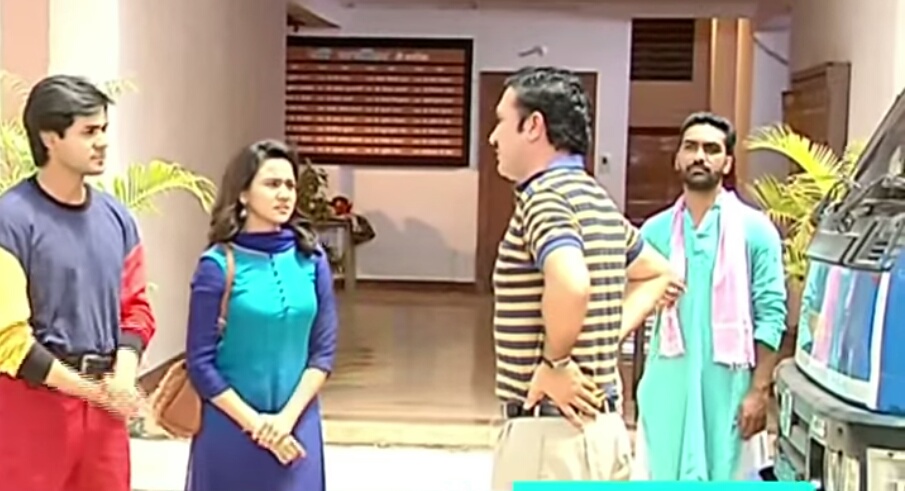 Yeh Un Dinon Ki Baat Hai: Sameer (Randeep Rai) and Rakesh's key dhamaka in Mumbai, Naina (Ashi Singh) puzzled
The upcoming episode of Sony Entertainment Television popular daily soap Yeh Un Dinon Ki Baat Hai is gearing up for bigger twist.
Sameer and Naina had decided to head to Mumbai and here Naina has brought along her father Rakesh.
Naina has got her father Rakesh to Mumbai for help while Sameer is not at all happy with this as he knows Rakesh's behavior.
Sameer although tries to manage situation while on reaching Mumbai Sameer and Rakesh had a clash.
Sameer and Naina's Mumbai syappa
Sameer asks Rakesh for keys of flat while Rakesh tells that it is with Sameer and they had an argument over it.
Naina is stuck amid this situation, Naina had to handle Sameer as well as Rakesh.
Stay tuned for more exciting updates of the upcoming episodes only on latestgossipwu.com
Latest Yeh Un Dinon Ki Baat Hai Updates