Patiala Babes: Minni ashamed of being Ashok Khurana's daughter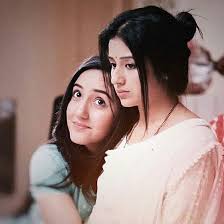 Patiala Babes: Minni (Ashnoor Kaur) ashamed of being Ashok Khurana's (Bhanujeet Sudan) daughter
Sony Entertainment Television popular daily Patiala Babes is gearing up for new twist and drama.
Minni and Nayeem Bi encounters Ashok who was leaving Khatri's place.
Khatri had shown his true colors to Ashok that he is true businessman and not a friend to anyone.
Here Minni spots Ashok and calls Hanuman as police is in search of Ashok Khurana.
Minni and Ashok's bitter encounter
Minni is in tears and tells Ashok that she isn't crying for him but for herself as she has got such a father.
Minni is ashamed of being a daughter of Ashok Khurana, Ashok is irked to hear all this and leaves from there.
Hanuman and Lala will come there to arrest him and takes him away.
Stay tuned for more exciting updates of the upcoming episodes only on latestgossipwu.com
Latest Patiala Babes Updates