Patiala Babes: Minni gets father Ashok arrested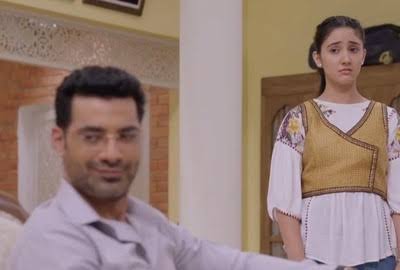 Patiala Babes: Minni (Ashnoor Kaur) gets father Ashok (Bhanujeet Sudan) arrested
The upcoming episode of Sony Entertainment Television popular daily soap Patiala Babes is gearing up for new twist and drama.
Minni and Babita are moving ahead in life and here they have Dadaji and Beji's support.
Minni and Babita feels bad that they have to see such times in this state of their life.
Hanuman is also after Ashok as he had gone against police and is trying to jump parol.
Minni gets Ashok arrested
While Ashok comes to seek help from Khatri who pretends to be his friend at some point of time but now he betrays her.
Ashok gets betrayed by Khatri and here Minni sees him and thus calls Ashok to arrest him.
Minni is teary eyed as she has to make Hanuman arrest her own father but knows what all he had done.
Stay tuned for more exciting updates of the upcoming episodes only on latestgossipwu.com
Latest Patiala Babes Updates