J R: Sid recreates his and Roshini's life scenes, Roshini recalls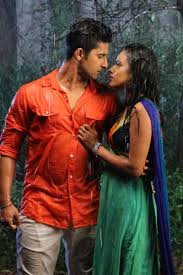 Sid (Ravi Dubey) recreates Roshini and Sid's life scenes, Roshini recalls all in Jamai Raja
The upcoming episode of Jamai Raja will show that Sid is trying hard to get Roshini's memory back.
Sid has also disguised himself as Jyoti Tai to save his Roshini from Kunal and Bansiben.
Sid now plans to recreate all life events before Roshini to help her recall her memory.
Sid creates all how they met and fell in love, and then got divorced.
Sid's plan to revive Roshini's memory
And how Shabhnam a villian entered their life and how she tried to seperate them.
And how Roshini finds her love Sid back in her life.
Roshini starts to recall all and then runs away.
Let's see does Sid's plan got successful and Roshini recalls her lost memory or not.
Stay tuned for more exciting updates of the upcoming episodes.