Ek Bhram Sarvagun Sampanna: Manohar blackmails Janhvi over past truth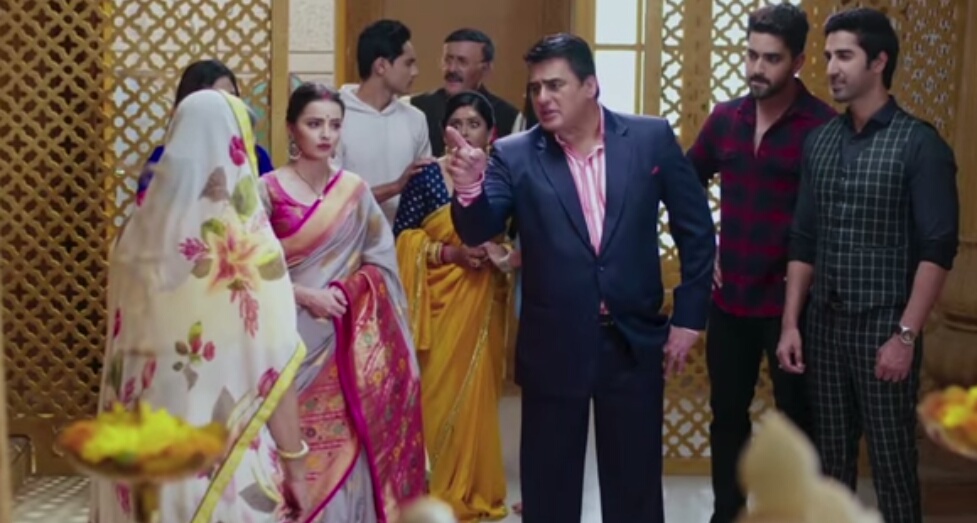 Ek Bhram Sarvagun Sampanna: Manohar blackmails Janhvi (Shrenu Parikh) over past truth
The upcoming episode of Star Plus popular daily soap Ek Bhram Sarvagun Sampanna is gearing up for twist in tale.
Janhvi is playing bitter game against PK Mittal and here she wants to take revenge from Mittal family.
Janhvi's seems to be in bigger trouble as Manohar is blackmailing her over truth he knows about Janhvi.
Manohar is PK Mittal's aide and Janhvi fears that he will reveal all truth to PK Mittal.
Janhvi and Manhor's blackmailing game
While Janhvi will not stop here as she will execute a bigger plan amid Pooja ceremony and will make PK Mittal wash foots of the beggers.
Janhvi will not stop anywhere soon and will plan bigger dhamaka in Mittal mansion.
What more drama and dhamaka will unfold ahead, stay tuned for more exciting updates of the upcoming episodes only on latestgossipwu.com