Yeh Un Dinon Ki Baat Hai Latest News 10th July, 2019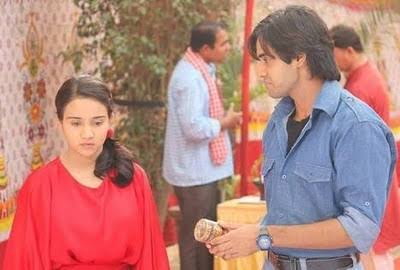 Yeh Un Dinon Ki Baat Hai Latest News 10th July, 2019
The upcoming episode of Sony Entertainment Television popular daily soap Yeh Un Dinon Ki Baat Hai is up for new twist and drama.
Sameer and Naina are trying to move ahead in life, here Naina presents her idea to Bakshi.
While Bakshi seems to lash out at Naina for every idea she give although Naina is trying her best.
Here Sameer and Aditya comes for the audition, Sameer and Naina had their lunch together.
Sameer helps Naina
Sameer's presence helps Naina to boost her morale and now Bakshi will again burst at Naina and this time Sameer will see all.
Sameer thus stands by Naina and decides to teach lesson to Bakshi for ill treating Naina.
Sameer will even ask Naina to resign and write complaint against Bakshi.
Stay tuned for more exciting updates of the upcoming episodes only on latestgossipwu.com
Latest Yeh Un Dinon Ki Baat Hai Updates