YUDKBH: Sameer's closeness with other girls Rakesh warns Naina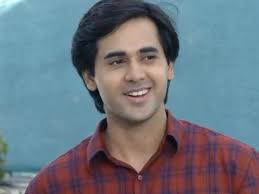 Yeh Un Dinon Ki Baat Hai: Sameer's (Randeep Rai) closeness with other girls, Rakesh warns Naina (Ashi Singh)
Sony Entertainment Television popular daily soap Yeh Un Dinon Ki Baat Hai is gearing up for new twist and drama.
Sameer and Naina made up a big story to get out of Vinita's doubt trap, Naina's perfect acting ends all drama.
Here Sameer is now excited for his new journey where he joins acting class and tries to learn new stuffs.
Sameer's instructor asks him to be upfront and expressive if he wants to inculcate that acting in himself.
Sameer and Naina's new trouble
Sameer thus has to perform with a girl and shares close dance, Naina's father Rakesh is not really happy with this.
Rakesh warns Naina to see what Sameer is into and getting closer to other girls while Naina has trust over Sameer and calms down Rakesh.
Stay tuned for more exciting updates of the upcoming episodes only on latestgossipwu.com
Latest Yeh Un Dinon Ki Baat Hai Updates