Gathbandhan: Dhanak's IPS oath Raghu Savitri's new trouble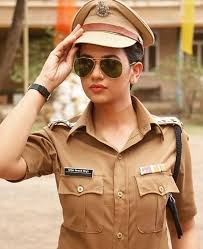 Gathbandhan: Dhanak's (Shruti Sharma) IPS oath Raghu (Abrar Qazi) and Savitri's new trouble
The upcoming episode of Colors popular daily soap Gathbandhan is up for twist in tale.
Dhanak has made it possible and has fulfilled her dream of becoming an IPS officer and today is the day when Dhanak takes the oath.
Dhanak takes the oath of IPS officer and promises to make everything work well and do her duties with dignity and perseverance.
Dhanak takes IPS oath
While this oath will create new trouble for Dhanak ahead as she knows that she is promoting crime in her own family.
Dhanak knows that Raghu has done much for her but she can't betray her duty and has to work against Savitri and Raghu and this will turn on new rivalry.
Stay tuned for more exciting updates of the upcoming episodes only on latestgossipwu.com