Gathbandhan: Raghu takes murder responsibility saving Dhanak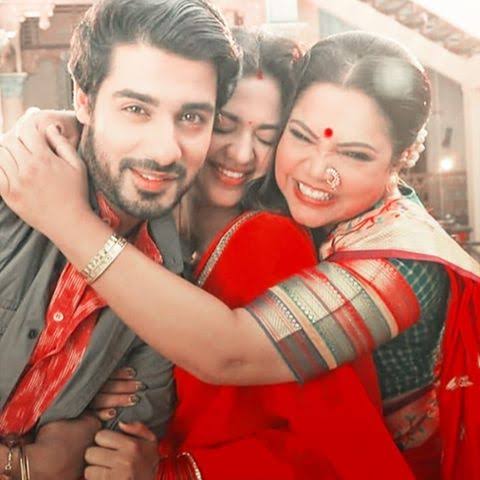 Gathbandhan: Raghu (Abrar Qazi) takes murder responsibility saving Dhanak (Shruti Sharma)
Colors popular daily soap Gathbandhan is gearing up for new dhamaka in chawl.
Savitri Mai has called meeting of all gangs and here she chooses a don of the criminal world.
Savitri crown Dhanak as don but she will not stop here as she gives a task to Dhanak.
Savitri asks Dhanak to prove that she is eligible to be the don and asks her to kill someone in three hours.
Savitri's challenge for Dhanak
Dhanak takes to Savitri's challenge and Raghu is shocked and asks Dhanak to not stain her character in criminal line.
Raghu asks Dhanak to leave all this and choose her dream, while Dhanak is all determined to take this challenge.
Raghu thus tells Dhanak that he will take responsibility to murder someone so that her hands couldn't be stained in this.
Stay tuned for more exciting updates of the upcoming episodes only on latestgossipwu.com