YRHPK: Kunal Mishti's date gone wrong twist in Abeer's love story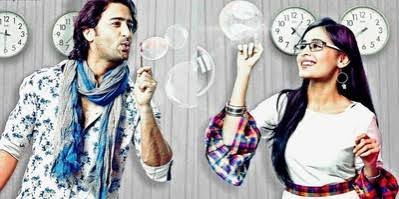 Yeh Rishtey Hain Pyaar Ke: Kunal (Ritvik Arora) and Mishti's (Rhea Sharma) date gone wrong, twist in Abeer's love story
Star Plus popular daily soap Yeh Rishtey Hain Pyaar Ke is gearing up for new drama in Kunal and Mishti's life.
Meenakshi's plan to end this alliance flops drastically as Abeer handles the situation created by Meenakshi by calling police.
Here Abeer now takes charge to bring Kunal and Mishti closer and helps Mishti in knowing Kunal.
Abeer and Mishti's this togetherness seems to write some other love story.
Abeer and Mishti's love saga
Abeer plans romantic date for Kunal and Mishti, Meenakshi gets to know about it and thus sends Kunal in some meeting.
Abeer and Mishti thus ends up being together on date and rather enjoy each other's company and a new love story is bring written.
Stay tuned for more exciting updates of the upcoming episodes only on latestgossipwu.com
Latest Yeh Rishtey Hain Pyaar Ke Updates