Kundali Bhagya: Karan catches Prithvi Sherlin red handed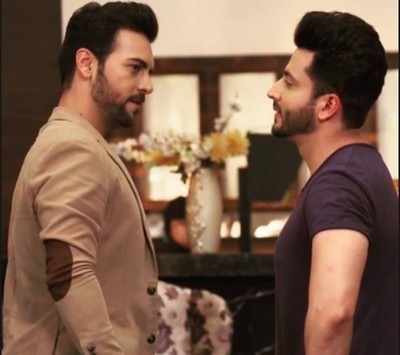 Kundali Bhagya: Karan (Dheeraj Dhoppar) catches Prithvi (Sanjay Gagnani), Sherlin red handed
The upcoming episode of Zee TV's popular daily soap Kundali Bhagya is up for high voltage drama and twist.
Prithvi and Sherlin seems to play their perfect game with Luthra's and here Sherlin is on cloud nine.
Karan is lost thinking as how Monisha attacked Prithvi and was too confident and doesn't regret that she hurt Prithvi aiming at Pragya.
Karan doubts that Monisha's aim was Prithvi only and thus goes to his room to confront him and gets a jackpot.
Karan catches Prithvi and Sherlin's truth
Karan sees Prithvi and Sherlin close together as they were hugging each other and taunts them.
Karan tries to instigate Prithvi to make him say truth and Prithvi confess that he is having affair with Sherlin and changes his state that this is what he wants to listen.
Will Karan be able to decode the mystery and find their truth.
Stay tuned for more exciting updates of the upcoming episodes only on latestgossipwu.com