Silsila Badalte Rishton Ka 2: Ruhaan turns Mishti Veer's wedding planner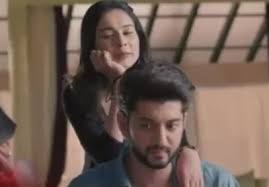 Silsila Badalte Rishton Ka 2: Ruhaan (Kunal Jaisingh) turns Mishti (Tejaswi Prakash Wayangankar) and Veer's wedding planner
The upcoming episode of Silsila Badalte Rishton Ka 2 is up for high voltage drama.
Ruhaan loves Mishti but she has put end to his love and even warns Ruhaan to stay away.
While here a new shock comes for Ruhaan and Mishti as Ruhaan turns Veer's best friend.
Ruhaan is shocked as her love Mishti is marrying his best friend Veer and he doesn't know what to do.
Ruhaan turns wedding planner for Veer and Mishti's marriage
Ruhaan will now turn wedding planner for Mishti and Veer's marriage as Veer wants Ruhaan to make all arrangements.
Ruhaan couldn't say no to Veer and on other hand he is also suffering from trouble as he loves Mishti and making arrangements of her marriage with someone else.
Stay tuned for more exciting updates of the upcoming episodes only on latestgossipwu.com