Guddan Tumse Na Ho Payega: Guddan Akshat's romantic night turns nightmare for Durga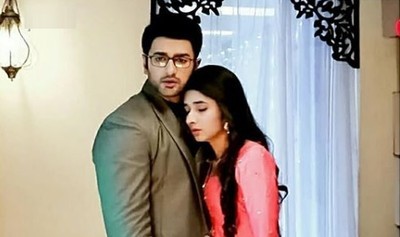 Guddan Tumse Na Ho Payega: Guddan (Kanika Mann) and Akshat's (Nishant Malkani) romantic night turns nightmare for Durga
The upcoming episode of Zee TV's popular daily soap Guddan Tume Na Ho Payega is up for high voltage drama.
Guddan has got drunk by mistakenly drinking Rum thinking it as soft drink, here Akshat takes all care of Guddan.
Dadi is happy seeing that Akshat who had always been angry over Guddan is now taking her side.
Guddan and Akshat's romantic night
Here Guddan and Akshat are slowly getting closer, Guddan even confess her love to Akshat that she now finds him cute.
Durga is super irked over the fact as how Akshat raised voice against her for Guddan, Durga is not ready to let this happen.
Durga will take a shocking step to again to create differences amid Guddan and Akshat.
Stay tuned for more exciting updates of the upcoming episodes only on latestgossipwu.com