Kulfi Kumar Bajewala: Nimrat's ghostly returns to shield daughter Kulfi from Lovely's torture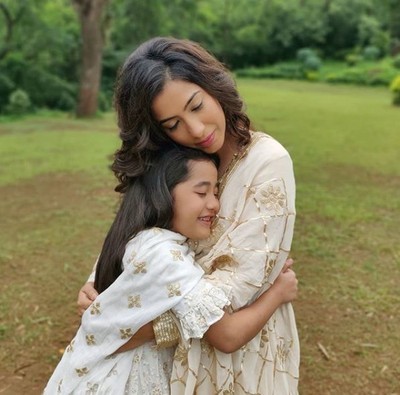 Kulfi Kumar Bajewala: Nimrat's (Shruti Sharma) ghostly return to shield daughter Kulfi (Aakriti Sharma) from Lovely's torture
The upcoming episode of Star Plus popular daily soap Kulfi Kumar Bajewala is up for high voltage drama.
Kulfi's trouble time has begun as Lovely is all set to play her ugly game and torture Kulfi.
Lovely has put condition infront of Sikandar to either choose Amyra who is in death bed or choose Kulfi.
Sikandar is forced to choose Amyra and here Lovely takes all advantage of situation to torture Kulfi.
Nimrat's return to strengthen Kulfi
Lovely tells Kulfi that now Sikandar will throw her out of his life and will leave Kulfi in state of trauma.
Here Nimrat will return in her ghostly avatar to give strength to her daughter and save her from Lovely's torture.
Stay tuned for more exciting updates of the upcoming episodes only on latestgossipwu.com
Latest Kulfi Kumar Bajewala Updates