Patiala Babes Latest News 10th January, 2019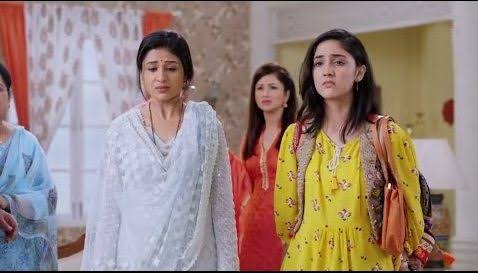 Patiala Babes Latest News 10th January, 2019
The upcoming episode of Sony Entertainment Television popular daily soap Patiala Babes is up for high voltage drama.
Minni and Babita are in big trouble as Khatri creates trouble for them and makes an eviction strategy for them.
Hanuman consoles Minni and Babita and takes charge to handle all this and manage the situation.
Hanuman tells Minni and Babita that it is his haveli and he will decide who will live here and who will not.
Khatri instigates the colony members to sign the letter for Minni and Babita's eviction and no one is ready to listen.
Minni and Babita's confidence defeats Khatri
Here Minni and Babita will come and Babita makes people understand as how she had beared much and no she is trying to start new life but is facing trouble.
Babita tells all that she is ready to fight it out this time and will not let anyone decide her future.
Stay tuned for more exciting updates of the upcoming episodes only on latestgossipwu.com