Ishq Subhan Allah: Zara Aisha's plan works Kabir search for job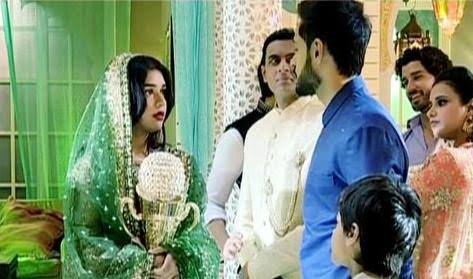 Ishq Subhan Allah: Zara (Eisha Singh) and Aisha's plan works, Kabir (Adnan Khan) searches for job
The upcoming episode of Zee TV's popular daily soap Ishq Subhan Allah is up for high voltage drama.
Zara and Aisha has joined hands to unite together for mission to get Kabir on right track.
Zara gets nes strength that is Aisha, Aisha now follows what Zara says and thus has a plan.
Aisha disowns Kabir and asks him to earn money to get that respect in society and Shahbaz bursts at Aisha.
Aisha and Zara's new plan of action works
While Aisha is not ready to back off this time and has a big plan of action, Kabir thus gives up infront of his mother.
Kabir decides to fulfil his mothers wish and promises Aisha that he will find job and work if she wants him to do so.
Stay tuned for more exciting updates of the upcoming episodes only on latestgossipwu.com