Yeh Un Dinon Ki Baat Hai: Sameer Naina to make choice of family and love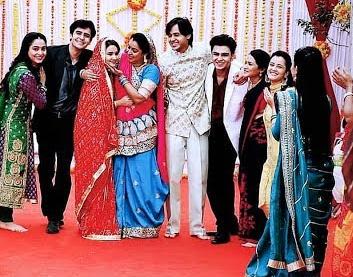 Yeh Un Dinon Ki Baat Hai: Sameer (Randeep Rai) and Naina (Ashi Singh) to make choice of family and love
The upcoming episode of Sony Entertainment Television popular daily soap Yeh Un Dinon Ki Baat Hai is up for high voltage drama.
Sameer and Naina finally exchanges ring, Vishakha and Maheshwari family is super irked seeing how Sameer showed his gratitude to Agarwal family.
Mami tells Vishakha that Sameer had gone out of her hands and now there seems less chances of him to get back to them.
Sameer and Naina's trouble time begins
Vishakha can see how mad Sameer had gone for Naina and didn't think about his mother even once.
Vishakha's this frustration will come out over Agarwal family and this will complicate the matter to the worst.
Stay tuned for more exciting updates of the upcoming episodes only on latestgossipwu.com