Yeh Un Dinon Ki Baat Hai Latest News 8th January, 2019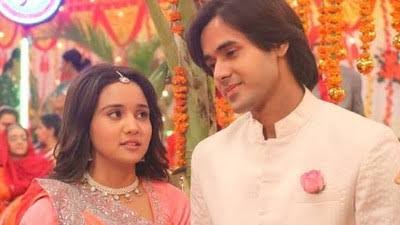 Yeh Un Dinon Ki Baat Hai Latest News 9th January, 2019
The upcoming episode of Sony Entertainment Television popular daily Yeh Un Dinon Ki Baat Hai is up for high voltage drama.
Sameer and Naina's engagement had been fixed and things are not working well.
Vishakha is super irked with Naina as she feels that Naina is instigating Sameer against family.
Vishakha even scolds Naina for this and is upset with fact that Sameer is following what Naina says to him.
Sameer and Naina's big day
Sameer and Naina's engagement day finally arrives and Sameer gets mesmerised seeing Naina in beautiful avatar and compliments her.
Naina and Sameer are asked to exchange rings and Naina is shocked as Sameer refuses to make Naina wear the ring.
What is Sameer upto and what is his new plan or intentions behind this.
Stay tuned for more exciting updates of the upcoming episodes only on latestgossipwu.com