Naagin 3: Bela's deadly end in Mahir's arms Mrinal Deshraj's new entry twist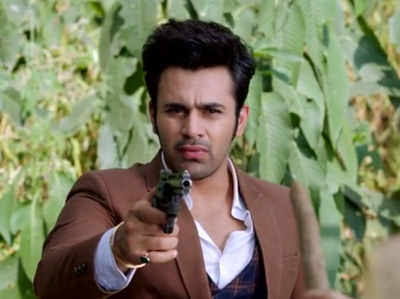 Naagin 3: Bela's (Surbhi Jyoti) deadly end in Mahir's (Pearl V Puri) arms, Mrinal Deshraj's new entry twist
The upcoming episode of Colors supernatural drama Naagin 3 is up for high voltage drama and twist.
Bela, Vikrant and Vish had dirty fight against Sumitra and Yuvi and puts a difficult situation for them.
Bela has to give up her life saving Mahir and ends up lifeless in Mahir's arms.
Mahir is all shattered to see his love Bela in such a state and cries out pain while here Sumitra is interested in naagmani.
Sumitra kills Bela
Sumitra is interested in naagmani and wants that power and here she will put up trouble for Mahir showing her real face.
How will Mahir handle himself, while here a new entry will happen and this new entry will be of Mrinal Deshraj.
Mrinal Deshraj will mark entry and she will be the new naagin in town and will create new trouble ahead.
Stay tuned for more exciting updates of the upcoming episodes only on latestgossipwu.com