Yeh Hai Mohabbatein: Ruhi Karan's mistaken awkward romance cooks love chemistry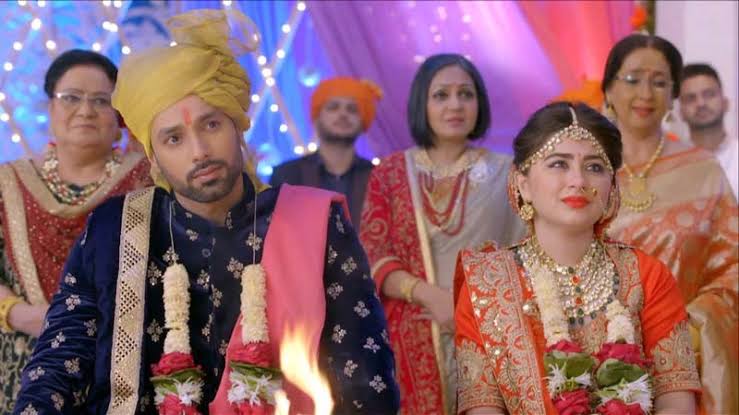 Yeh Hai Mohabbatein: Ruhi (Aditi Bhatia) and Karan's (Reyaansh Chaddha) mistaken moment of romance cooks love chemistry
The upcoming episode of Star Plus popular daily soap Yeh Hai Mohabbatein is up for high voltage drama.
Ruhi and Aliya are all in action and teaching good lesson to Rohan and Karan by making them servants.
Ruhi, Aliya and Bhalla's are all set to take revenge from Sudha, Rohan and Karan.
Ruhi and Aliya are thus leaving no stone unturned to trouble Rohan and Karan, even Sudha isn't able to do anything for her son's.
Ruhi and Karan's moment of romance
While Ruhi gets up having an awkward moment with Karan in Bhalla house and shares an eyelock.
Ruhi stops her from falling heads over hell for a liar and such a cheap man while here Rohan also feels that connection but stops himself.
Is this beginning of some love chemistry amid Ruhi and Karan, stay tuned for more exciting updates of the upcoming episodes only on latestgossipwu.com