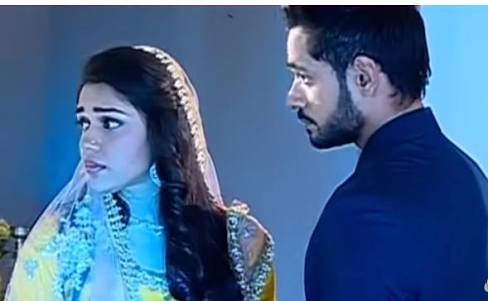 Ishq Subhan Allah Spoiler Alert 12th July, 2018
The upcoming episode of Zee TV's popular daily soap Ishq Subhan Allah is gearing up for some interesting twist and drama.
Zara and Kabir are back together although their triple talaq isn't ended.
Kabir just want to fulfil his promise given to Zara and is ready make 26 days special for Zara.
While Zara doubts some foul play and tries to find answers to her questions and Kabir refuses to say anything.
Zara gears up in action to find that from where had Kabir got 1 crore rupees of meher.
Zara's new mission
Zara is suspicious that is someone is playing games with Kabir and doubts that Kabir can land in any trouble.
Will Zara be able to find that Miraj is after all this and how he is trying to trap Kabir.
Stay tuned for more exciting updates of the upcoming episodes only on latestgossipwu.com