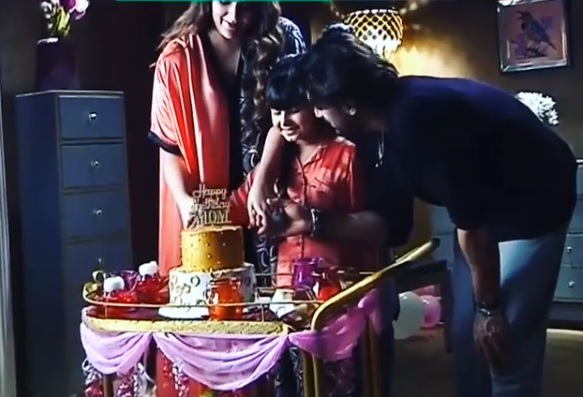 Amyra and Sikander's birthday surprise for Lovely in Kulfi Kumar Bajewala
It seems that Amyra's plan to bring Sikander and Lovely close will get successfull in the upcoming episodes of the daily soap of Star Plus, Kulfi Kumar Bajewala.
Amyra plans a surprise for Lovely on her birthday where Sikander also joins Amyra seeing her love and dedication for her mother.
Sikander, Amyra and the rest servants all wake up Lovely in the midnight and give a big surprise to Lovely which leaves Lovely overwhelmed.
Sikander's love song for Kulfi
Lovely is pleased seeiong Amyra and Sikander's love that Sikander sings a love song for Lovely making her feel special.
While cutting the cake, Sikander and Lovely come close and feed each other, Amyra's plan brings Sikander and Lovely close but amid this Kulfi is struggling with her stomach ache.
Stay tuned with us for more upcoming updates and latest news.