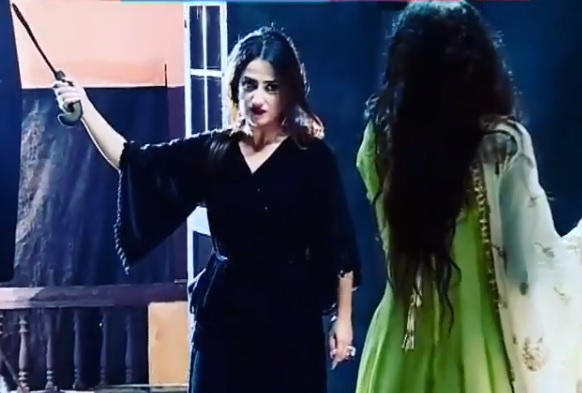 Ishq Mein Marjawan: OMG Shocking Tara killed Roma died on the spot Biggest u-turn in show
Its time for the avid fans and viewers of the show to witness a hell shocking twist in the storyline.
So far we have seen that how Tara and Raichands are planning and plotting to kill Aarohi and Deep.
And so on Aarohi and Tara finally come face off, Tara determines to kill Aarohi dead while she picks a sharp edge sickle.
Aarohi and Tara both fight where Tara attacks Aarohi while Aarohi defends herself with a wooden rod, and so on Aarohi manages to escape while Tara's incensed anger kills Roma.
Tara shattered with Roma's death
Tara stabs Roma instead of Aarohi, Tara's anger becomes drastic when she kills her own mother Roma.
Virat is wreck hell shock to see Roma dead while furious and broken Tara puts all blame on Aarohi intead of revealing her own murderer truth.
Let see if Roma's death will become trouble for Aarohi.
Stay tuned with us for more upcoming updates and latest news.