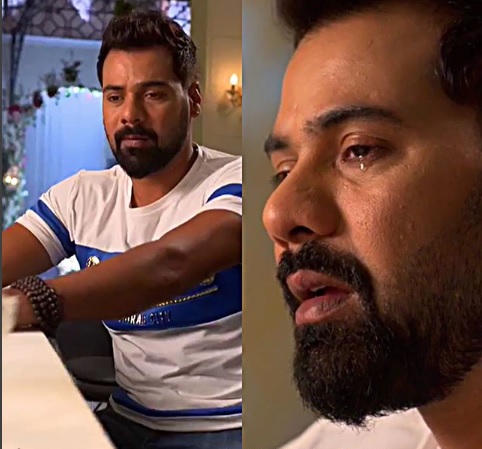 Kumkum Bhagya: Pragya states King Singh Husband lands Abhi in comma Police Station syappa
Kumkum Bhagya is desperately moving towards the track where Pragya and Abhi will finally face off but with a shocking twist.
Pragya is following King Singh as King Singh infuriated with Abhi's confession in press conference hits someone and gets arrested.
Pragya comes to save King Singh, she reaches to Police station while coincidentally Abhi also reaches there.
Pragya rescues King Singh
The new promo is out where Pragya reaches to Police station to get King Singh's bail she requests Inspector to release King Singh that Abhi sees Pragya.
Abhi gets overwhelmed seeing Pragya that he comes to Pragya but before he touhes Pragya, Pragya confesses that King Singh is her husband.
Pragya's huge confession shocks Abhi and he takes his step back,
Will this misunderstanding crack Abhi and Pragya relation?
Stay tuned with us for more upcoming updates and latest news.