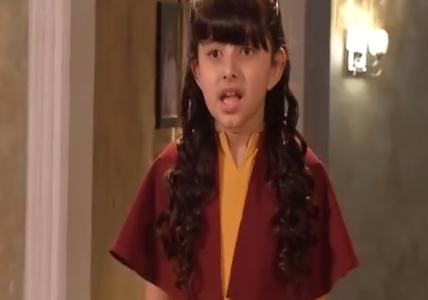 Kulfi Kumar Bajewala: Sikander (Mohit Malik) turns chef for Kulfi (Aakriti Sharma) leaving Amyra green with envy
In the upcoming episode of Star Plus popular show Kulfi Kumar Bajewala loyal viewers will get to witness interesting twist.
It seems Sikander will start loving Kulfi just like Amyra where Kulfi will manage to win everyone's heart by her innocence and cheerful nature.
Kulfi brings smile on everyone's face and it seems like happy times for Sikander has kick started.
However, Amyra and Lovely's bonding upsets Kulfi where she recalls mother Nimrat.
Amyra refuses to share Sikander and Lovely with Kulfi
Sikander will thus be seen turning chef to cheer up Kulfi and prepare food for her.
While this turn of event does not get digested by Amyra where she gets green with envy seeing Sikander's love for Kulfi as she is not interested in sharing her parents with any one.
Let's see what twist is waiting ahead for Kulfi in Kulfi Kumar Bajewala.