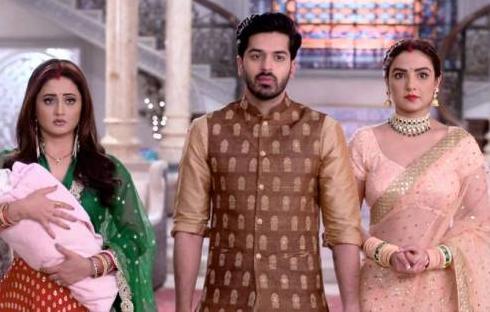 Dil Se Dil Tak: Teni (Jasmin Bhasin) in depression mode Parth (Rohan Gandotra) Shorvori's (Rashami Desai) sparkling twist
Colors daily drama Dil Se Dil Tak loyal viewers will get to witness shocking twist with Teni going through depression.
It was earlier seen that Nari Morcha people had come to blacken Teni's face where Teni is completely shattered with this unfortunate development in her life.
Furthermore, Parth is sent orders to decide to stay with either one of his wife and not both.
However, Pouini rejoice this moment while Teni continues to be in depressed state.
Parth in dilemma to make final decision
Parth and Shorvori thus makes efforts to sparkle Teni's life by cracking jokes and make her laugh.
Teni finally laughs for the sake of Parth and Shorvori where Shorvori enlightens that nothing else matters to them apart from their family happiness.
What will Parth decide is a must wait and watch.
Keep reading to know who will walk out of Parth's life Shorvori or Teni.