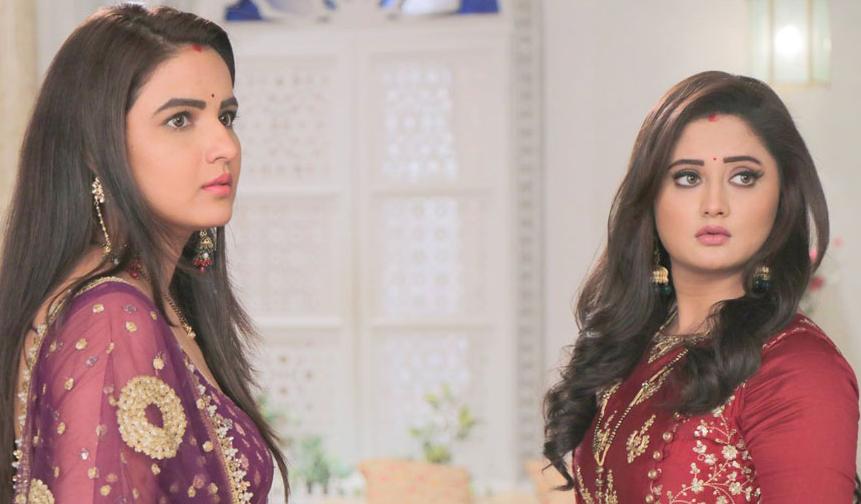 Dil Se Dil Tak: Major showdown amid Teni (Jasmin Bhasin) and Shorvori (Rashami Desai) claiming right on Parth (Rohan Gandotra)
In the upcoming episode of Colors popular show Dil Se Dil Tak loyal viewers will get to witness interesting twist in tale.
Both Teni and Shorvori get dressed up for the Pooja and comes face to face.
Shorvori informs Teni that she will sit with Parth for Pooja while Teni lashes back at Shorvori reminding her about Teni carrying the baby in her womb for nine months.
Parth overhears Teni insulting Shorvori and starts lashing out at Teni.
Parth appreciates Teni Shorvori's bonding
While Teni reveals that she and Shorvori were faking hatred as Pouini was peeping and wanted to see the fights happing between them.
Parth thus appreciates Teni and Shorvori's bonding staying under one roof.
Let's see what twist will this Pooja bring in Teni and Shorvori's life.