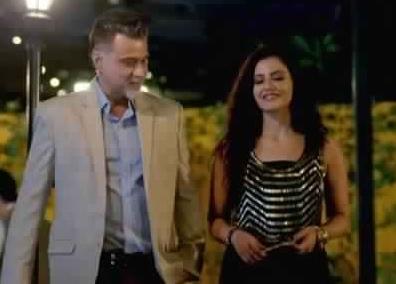 Dil Sambhal Ja Zara: Anant (Sanjay Kapoor) and Aahana (Smriti Kalra) head for honeymoon
In Star Plus show Dil Sambhal Ja Zara viewers will get to witness high voltage drama in the upcoming episode.
After Rehaan (Aashim Gulati) making his ext from Anant's life, everyone will be seen upset and thinking about Rehaan.
On the other side, Rehaan too feels guilty for staying away from Anant as he wants to save Anant from Aahana.
Anant is determined and cannot hear anything against Aahana.
Roshni to test Anant love for family
Aahana will thus to head for honeymoon with Anant needing for a break time from the family mess.
Roshni gets shocked on hearing about Anant and Aahana heading for a honeymoon.
While Roshni decides to maintain her silence to test Anant's love for family.
Will Anant remember Roshni's birthday or will he just remember Aahana?
Let's wait and watch.