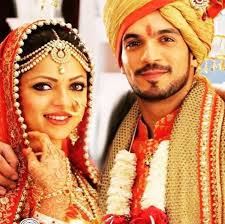 Pardes Mein Hai Mera Dil: Sanjana's (Additi Gupta) cheap trick brings Raghav (Arjun Bijlani) and Naina closer
The upcoming episode of Pardes Mein Hai Mera Dil will show high voltage drama where Raghav and Naina aren't really together.
Naina has returned to Mehra house just for her brother Rajiv and to prove him innocent in theft charges.
Raghav is also secretly making efforts to help Naina which Naina isn't aware about, Sanjana and Veer are against Naina.
Sanjana wants to defame Naina in party and thus spikes her juice by adding alcohol, drinking which Naina gets out of control.
Raghav and Naina's hotel room romance
Naina sits in Raghav's car and behaves weirdly seeing which Raghav is astonished and thus takes her to hotel room.
Raghav can't take Naina home as Dadi won't be able to see Naina in such state and takes her in hotel where Naina starts her fun talli tantrum drama.
Naina expresses her love feelings towards Raghav in talli avatar and tries to come closer but Raghav maintain the distance.
Stay tuned for more exciting updates of the upcoming episodes.