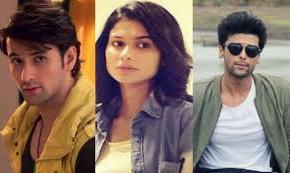 Beyhadh: Ayan flirting with Saanjh(Aneri Vajani) makes Arjun(Kushal Tandon) super jealous
The upcoming episode will showcase a different side of Arjun for Saanjh.
Yes, Ayan is starting to develop a soft corner for Saanjh without realizing it is his love for her and not any infatuation.
Arjun has accepted Maya's love thinking she loves him very much and this left Saanjh heartbroken.
Saath's family too is shattered over her condition and therefore decide to break all ties with Arjun.
Ayan's soft side for Saanjh
Ayan feels bad for Saanjh and he being her friend tries to cheer her up with his silly jokes and habits.
He tries to flirt with her without realizing he has started developing feeling and this is what will bother Arjun a lot when he will catch his brother in love with Saanjh.
Stay tuned for further updates.