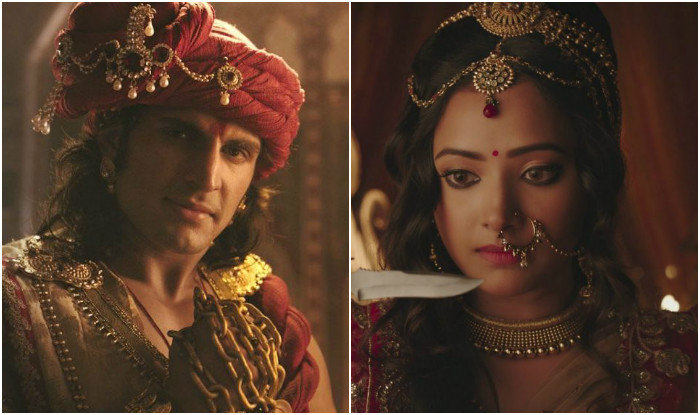 ChandraNandini: Chandra (Rajat Tokas) caught Nandini(Shewta Prasad Basu) Malayketu romancing
The upcoming episode will witness some drama and romance in Nandini's life.
Malayketu is head over heels for Nandini, he along with his partner in crime Helena is taking wvwry effort to separate Chandra Nandini and it seems the time has come now.
Nandini feeds Malayketu sweets on his birthday aand not only this but she also makes a very beautiful crown for him as a gift.
Chandra is super angry and jealous watching all this drama but chooses to keep quiet.
Malayketu Nandini caught red handed
Further in the upcoming episode it will be shown that Malyketu is romancing with Nandini and she too is enjoying his touch and pleasure.
Chandra is dumbstruck watching their romance but again comes back without making any complain choosing not to talk Nandini anymore.
Stay tuned for further updates.