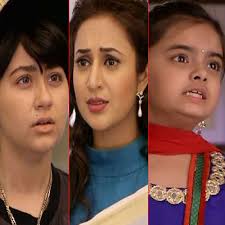 Yeh Hai Mohabbatein: Pihu (Ruhanika Dhawan) accuses sister Ruhi (Aditi Bhatia) for being a murderer, Ishita and Raman amid shock
The upcoming episode of Yeh Hai Mohabbatein will show high voltage drama where Raman and Ishita are already facing much trouble.
Raman and Ishita are struggling to find Ruhi's MMS culprit and now another trouble hsd entered their life.
Pihu seems to behave weirdly and depressed, Ishita consults the psychiatrist for Pihu's help who mentions that Pihu had witnessed a murder.
Ishita tries to find out what Pihu has seen but Pihu isn't ready to reveal any truth before Ishita and Raman.
Ishita and Raman troubled over Pihu and Ruhi
Ishita and Raman are tensed as they know that if Pihu won't speak up then it would be a trouble and danger for her.
Ruhi tries to help her sister Pihu in this forgetting her pains, Pihu goes away from Ruhi while Ishita and Raman are astonished seeing this.
Pihu then accuses Ruhi for being a murderer and killed someone that is the blackmailer.
Stay tuned for more exciting updates of the upcoming episodes.