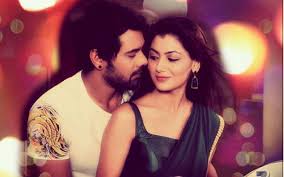 Kumkum Bhagya: Pragya (Sriti Jha) and Purab's efforts shows effect over Abhi (Shabbir Ahluwalia)
The upcoming episode of Kumkum Bhagya will show high voltage drama where Abhi and Pragya's love is under turmoil.
Abhi loves Pragya but couldn't realize it, Purab and Pragya's love affair news also shatters him.
Purab and Pragya now makes plan getting Abhi closer to Pragya and away from Tanu and Aliya's evilness.
Purab plays his master trick amid restaurant competition and makes Abhi and Pragya come closer.
Abhi and Pragya's eternal love bonding
Abhi and Pragya dances together getting cozy forgetting about the outer world and other things.
Abhi gets past memory flashes of being with Pragya and couldn't understand what's happening, but Purab and Pragya are happy.
Let's wait and watch will Purab and Pragya's efforts works to bring back Abhi's past lost memory recreating Abhi and Pragya's eternal love.
Stay tuned for more exciting updates of the upcoming episodes.