Home
›
Gossip
›
Shakti Astitva Ke Ehsaas Ki
›
Harman And Surbhi
Shakti: Harman's double phera's condition marrying Surbhi Soumya Upcoming Story
Tuesday, January 10 2017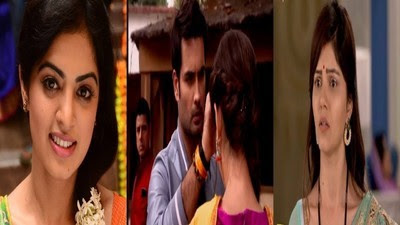 Harman (Vivian Dsena) decides to take double phera's with Surbhi and Soumya (Rubina Dilaik) justifying his love in Shakti Astitva Ke Ehsaas Ki
The upcoming episode of Shakti Astitva Ke Ehsaas Ki will show high voltage drama where Preeto forces Harman to marry Surbhi to keep Soumya near him.
Soumya had emotionally blackmailed Harman to marry Surbhi for her sake and does all what Preeto had asked her to do.
Harman knows that Preeto is the master mind behind all this but can't do anything as Soumya had made her decision and blackmails him.
Harman loves only Soumya and is marrying Surbhi just for her sake, Surbhi is also marrying just for her sister Soumya's love.
Harman proves love for Soumya
Harman agrees to marry but puts a condition forth Preeto that is of double phera's with Surbhi and Soumya both, Preeto and others are shocked.
Preeto had to agree reluctantly, Harman will thus take double phera's with both Soumya and Surbhi in same mandap.
Stay tuned for more exciting updates of the upcoming episodes.