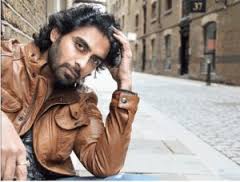 Kasam Tere Pyaar Ki: Aditya's (Rohit Khurana) flirt with Tanuja irks Rishi (Ssharad Malhotra)
The upcoming episode of Kasam Tere Pyaar Ki will show high voltage drama where Rishi successfully saves Tanuja.
Malaika had kidnapped Tanuja on gun point to torture Rishi, but Rishi enters to save Tanuja from Malaika's clutches.
Tanuja gets saved and returns back to Bedi house, Tanuja's entry in Bedi house is followed by another entry.
Aditya that is Raj Bedi's illegitimate son Aditya will enter Bedi house claiming his right over Bedi house and family.
Rishi and Tanuja's new trouble
Rano, Rishi all are shocked knowing this, Raj isn't too much shocked as he knew about this truth and couldn't understand what to do.
Aditya has returned with revenge intentions, Aditya wants to destroy Bedi family's happiness and take revenge.
Aditya turns flirty with Tanuja and attempts to get closer to her which irks Rishi seeing all this.
Stay tuned for more exciting updates of the upcoming episodes.