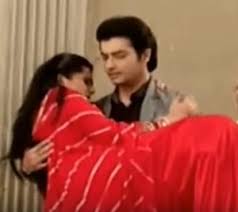 Kasam Tere Pyaar Ki: Aditya's (Rohit Khurana) entry to bring havoc in Rishi (Ssharad Malhotra) and Tanuja's life
The upcoming episode of Kasam Tere Pyaar Ki will show some major revealition and lots of drama up forth.
In the upcoming track Rishi and Tanuja's plan finally works, Raj is happy that Malaika's truth gets revealed before all.
Rano is shocked seeing that Malaika was using her against her family and she was also blindly supporting her.
Rano apologize to Rishi and Tanuja, especially to Tanuja for doing so much bad things with her.
Rishi and Tanuja's new beginning
Tanuja forgives Rano and unites with her as a good daughter-in-law, Rishi is happy seeing this union.
While this happiness seems to be momentarily as Aditya that is Raj's illegitimate son will enter the track.
Aditya will create trouble in Rishi and Tanuja's life taking revenge from Raj Bedi.
Stay tuned for more exciting updates of the upcoming episodes.