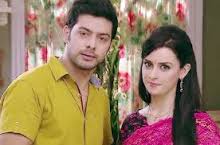 Mere Angne Mein: Shivam (Karam Rajpal) mortgage Shanti Sadan for his wrestling bet
The upcoming episode of Mere Angne Mein will show high voltage action drama in Shanti Sadan.
Amit and Shivam has joined hands to earn money by wrestling competition and takes part in it.
Shivam wins few bets and manages to earn small amount, Shivam thus gets greedy to earn large amount.
Shivam this decides to take part in last man standing bet in Dubai, decides to go there.
Shivam goes illegal for bet
Shivam is ready to do anything to go their for bet and thus decides to mortgage Shanti Sadan.
Shivam befools family and takes money by mortgaging Shanti Sadan to money lender.
Stay tuned for more exciting updates of the upcoming episodes.