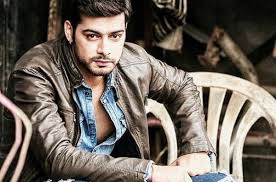 Mere Angne Mein: Shivam (Karam Rajpal) joins hand with Amit (Neeraj Malviya) for street boxing
The upcoming episode of Mere Angne Mein will show that Shivam is upset without job.
Amit also wants to earn easy money by any means and gets any idea of street boxing to earn money.
Amit traps Shivam in this street boxing trap to earn money, Shivam also agrees as he is in urgent need of money.
Shivam thus turns street boxer for earning easy money, Amit is happy seeing Shivam ready and thus organizes boxing challenge.
Shivam and Amit together for street boxing
Shivam hadn't inform this to Riya or in family as he can't get them in trouble.
Amit and Shivam's this illegal venture will land them into great trouble.
Stay tuned for more exciting updates of the upcoming episodes.