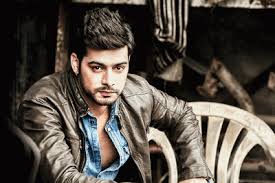 Mere Angne Mein: Shivam (Karam Rajpal) goes illegal way turns street fighting earning money
The upcoming episode of Mere Angne Mein will show new twist post Preeti and Nandu's marriage drama in Shanti Sadan.
Preeti and Nandu's marriage drama gets over post Lucky's true identity revealition.
Now the track will shift to further end where Shivam is jobless and doesn't know how to earn money for family.
Amit was also trying to earn money and had a plan to open street fighting club and thus earn money from it.
Shivam's street fighter avatar
Amit and Shivam will thus join hands where Shivam will turn street fighter and Amit will bet on him.
Amit and Shivam gets involved in illegal street fighting, let's wait and watch what new upcoming drama unfolds.
Stay tuned for more exciting updates of the upcoming episodes.