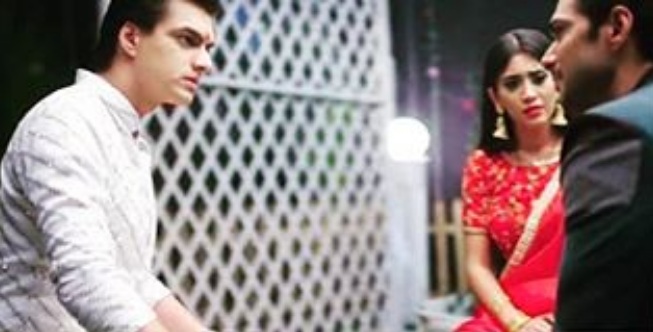 Kartik Naira and Samarth's open challenge of drastic battle on Diwali in Yeh Rishta Kya Kehlata Hai
The upcoming open battle in Star Plus daily TV Serial 'Yeh Rishta Kya Kehlata Hai' in the upcoming episode finally brings Kartik, Naira face off to Samarth.
Samarth gets glad to know that Kartik and Naira have learned his revengeful motives that he unveils his intense hatred for the Goenka Family.
Furthermore, Samarth open challenges Kartik and Naira to mark the Diwali day when Goenkas will go bankrupt while Kartik and Naira accept his challenge and make sure that he understand the power of love above hatred.
Kartik and Naira's secret mission Samarth
Kartik and Naira thus get in action to change Samarth's revengeful mentality and bring up the real mystery behind the shameful past of Goenka Family and Samarth's family.
The day of Grand Diwali will open up the battle amid Kaira and Samarth.
Let's see how Kaira will save their family.
Latest Yeh Rishta Kya Kehlata Hai Updates